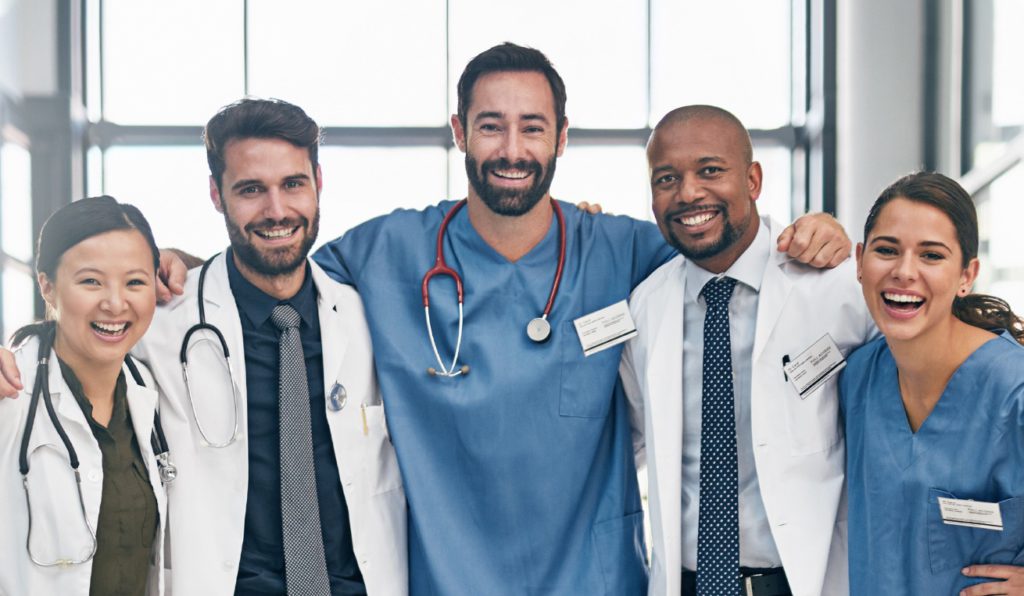 Our mission at Cares Medical Clinic is to provide quality medical care for all people and ensure every individual patient receives the maximum attention for his/her health needs. We passionately seek to keep individuals and families healthy.
Other Skincare Treatments
Micro needling
Chemical Peels
Hydro dermabrasion
RF Skin Tightening
Medical Facial
Dermaplaning
Medical Camouflage
Dr. Durojaiye Raphael Pirisola. MD
Dr. Pirisola. MD, MRCGP (UK), CCFP had his postgraduate education in Family medicine in the United Kingdom after his undergraduate medical training. He has over 18 years of experience in the practice of medicine, over nine years of which was in the United Kingdom. While in the UK, he had a wide range of experiences in Geriatric and general medicine, Renal medicine, obstetrics and gynecology, pediatrics, general surgery, Trauma and orthopaedics before settling down in Family medicine as his life long career. Dr. Pirisola worked in various Family and walk-in clinics in Calgary since he moved to Alberta in 2014 before he decided to settle down at Cares Medical Clinic. He is presently accepting new patients.
His special interests are in Geriatric medicine, women and child health, orthopaedics and minor surgery.
Dr. Abosede A. Adesina. MD, CCFP
Dr. Adesina. MD, LMCC, MPH(SK) has over a decade of experience in Family Medicine, caring for individuals from diverse cultures. Her experience includes 3 years full range of primary care services, emergency medicine and long term care for the elderly in Saskatchewan before moving to Alberta to continue her professional career. In addition to her medical degree and postgraduate training, she has a Master of Public Health degree from the University of Saskatchewan, during which she worked briefly with National Collaborating Centre for determinants of Health. Blending her public health and physician perspectives continues to help her in provision of effective and culturally safe individualized health care services. She focuses her clinical practice on comprehensive care of patients of all ages and genders and working with the whole family whenever possible.
Her clinical interests are in the area of dermatology, women and child health.
Dr. Adewunmi, MD, FRCP(UK), FRCPC, SCE
Dr Adewunmi,  MD, FRCP(UK), FRCPC, SCE (geriatrics) is a general internal medicine specialist. He accepts patient by referral only. Special areas of interest include Syncope, Diabetes Mellitus, Endocrinology, Geriatrics, Gastrointestinal system (except known inflammatory Bowel diseases). Please send your referral letter to (403) 230 2158.
I've been going to see Dr. Adesina at Cares Medical Clinic for a couple years now and she has been amazing. She will take all of your concerns seriously and doesn't hesitate at all to send you for referrals, tests, or screenings if she thinks you need them.
"Amazingly friendly and polite front desk staff! Eager to listen and help, with no rush. Doctor was great, he was polite and welcoming and caring. Knew a lot. Very, very clean and relaxed atmosphere."
Dr Pirisola is very good with my kids. I also like the short wait times.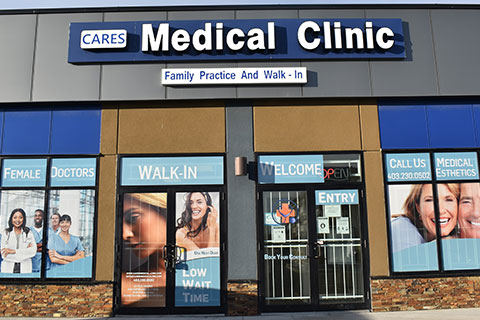 If you are looking for a new family physician or just have time for a walk-in appointment, we warmly welcome you to our medical clinic. We have both male and female doctors accepting new patients. At Cares Medical Clinic, we want to be your Family Clinic. Walk-in and new Patients are welcome!